CWP 200 mobil 2x tap new

Green Line
MAXIMUM COOLING CAPACITY (L/HOUR)
140
DISPLACEMENT OF RECIRCULATION PUMP (M)
6
NUMBER OF COOLED BEVERAGES
2
The mobile cooler from the CWP NEW GREEN LINE is a perfect to use for events, trade fairs or sporting events thanks to its mobility, a tap stand with advertising plaque and a work surface with a drip plate. It is a professional device combining the advantages of contact and water coolers by using direct evaporator energy to cool the beverage line, offering constant performance without the use of an ice supply. Thanks to these features, the device can be cooled down quickly while maintaining a constant temperature at increased flow rates. We pride ourselves on quality workmanship and perfect design, but also on high performance with compact dimensions.
Benefits and useful features
INNOVATION – All our coolers undergo continuous development and meet all the latest safety standards and certifications (Czech and European).
CWP TECHNOLOGY – CWP stands for Contact Water Power. It is a unique thermoblock design, developed by our company, that combines the advantages of dry contact and water coolers. The evaporator is in direct contact with the beverage line and can react immediately to increased beverage flow. The time needed for cooling is only about 30–40 minutes from turning on the device.
GREEN LINE – LINDR GREEN LINE technology is environmentally friendly thanks to the use of the environmentally friendly refrigerant R-290. Thanks to this design, each product achieves 20% higher energy efficiency and 20% lower electricity consumption. In its production we carry out systemic energy saving.
PERFORMANCE – CWP NEW GREEN LINE enables, thanks to the increased continuous output, the dispensing of quality chilled beverages in quantities corresponding to their numerical designation in litres.
MOBILITY – The cooler has a stable base and sturdy wheels that allow easier transportation.
CONSTRUCTION AND SERVICE – The modern layout of the cooling technology guarantees easy accessibility for service and maintenance.
ACCESSORIES – A thermostat for smooth and precise beverage temperature control, a cooling coil and speed fittigns are standard parts.
TOTAL COMPATIBILITY – CWP line coolers have the best performance, size and price ratio on the market.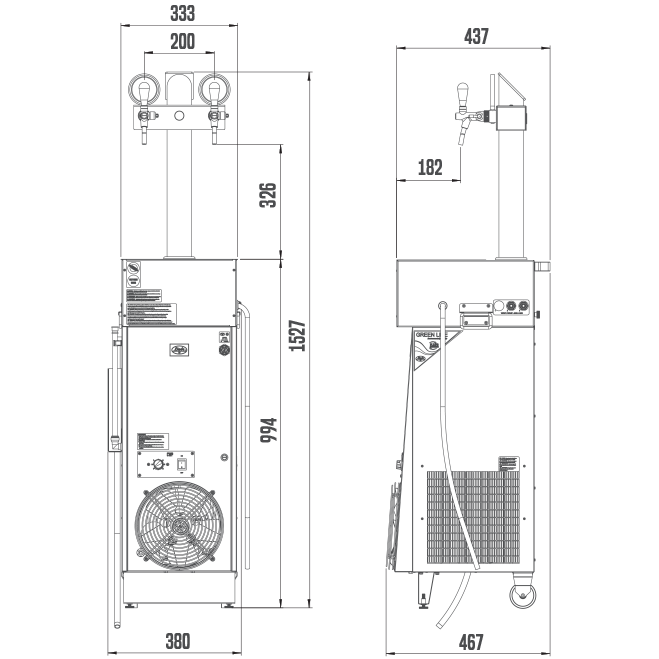 Technical details
CWP 200 mobil 2x tap new Green Line
COOLING POWER OF THE COMPRESSOR (HP)
3/4
COOLING POWER OF THE COMPRESSOR (W)
1550
MAXIMUM COOLING CAPACITY TO 0°C / TK 45°C (L/HOUR)
140
CONTINOUS COOLING PERFORMANCE (L/HOUR)
120
THERMAL GRADIENT ΔT(°C)
10
DISPLACEMENT OF RECIRCULATION PUMP (M)
6
NUMBER OF COOLED BEVERAGES
2
LENGTH OF COOLING COILS (M)
2X20
DIAMETER OF COOLING COIL (MM)
7X8
VOLTAGE (V)
220-240V 50Hz~1
BEVERAGE CONNECTION
SPEEDFIT FITTINGS 9,5mm (3/8")
STAINLESS STEEL SCREWING
YES
WATER DRAIN WITH WATERMARK
YES
Advantages
CWP 200 mobil 2x tap new Green Line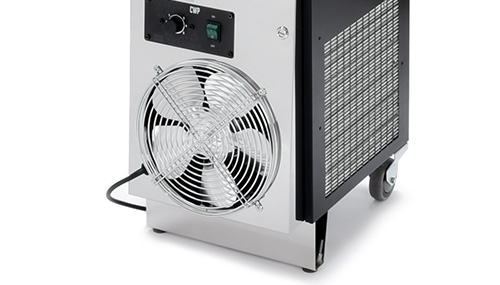 LINDR THERMOBLOCK
A modern compressor cooling unit using input energy for direct conversion to cold, thus guaranteeing minimum energy consumption. Quality chilled beer is served faster than with classic ice bank coolers.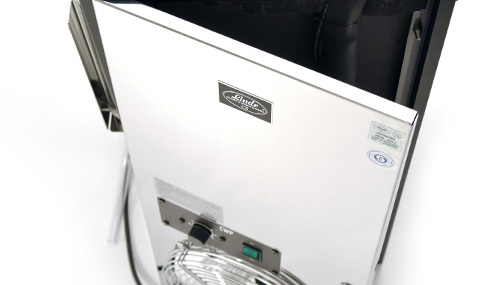 PRACTICAL DOOR
Allows easy access for service and maintenance.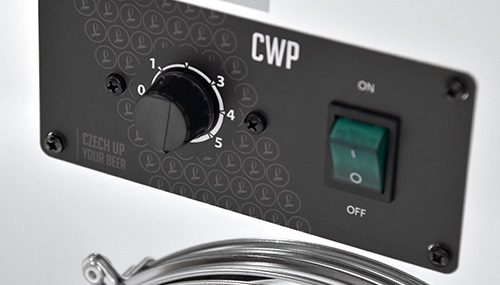 THERMAL REGULATION
Thermostat for smooth and precise beverage temperature control is a standard part.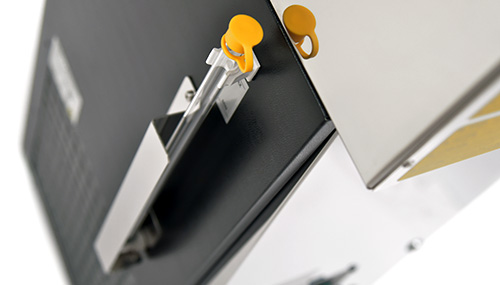 DRAIN VALVE WITH WATERMARK
The cooler is equipped with a drain valve that allows easy draining of water from the unit and a watermark to see the liquid level.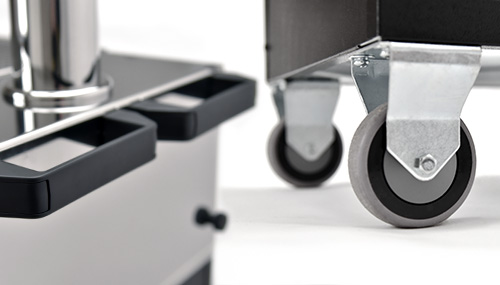 EASY MANIPULATION
Built-in wheels and side handles make the device easy to transport.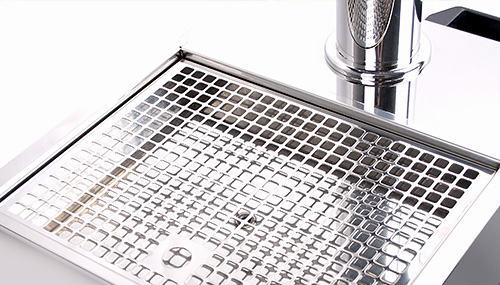 DRIP TRAY
The built-in drip tray with an outlet hose is the optimal cooler equipment for large beer events.
Instructions Water CWP - video
Undercounter coolers CWP
Undercounter beer coolers are always used in combination with the dispense tower. Beer cooler can be placed under a dispensing bar or anywhere in the bar or restaurant area. The water in these machines helps to transfer the cold on the beer lines and also accumulates the cold.