We started operation in a new production hall
15.07.2021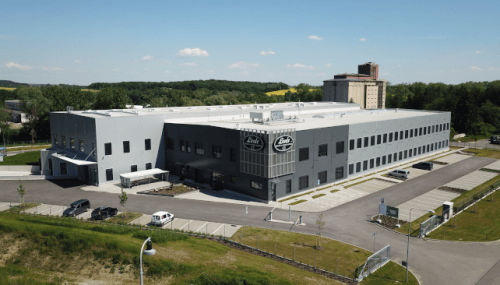 15.07.2021
Finally. We are very happy to announce the great news - we have started putting into operation a new production hall in Dohalice, which we have been building for almost three years. As a result, our production capacity will increase to approximately 100,000 coolers per year.


And not just because of the size, but also the latest technology, which we have mostly designed ourselves to maximize our demanding requirements.
Thanks to that we have:

• 4,500 pallet places in a modern multi-story warehouse, where special forklift trucks lift pallets up to a height of nine meters.

• 680 m of production line, which is as efficiently stacked as possible between individual workstations so as to eliminate unnecessary work.

• Three special KARDEX warehouse elevators for more efficient preparation of material for production.

• Truck loading areas designed as in professional logistics centers.

• Spacious and pleasant spaces for employees (whether it is the offices for the design and production department or a brand new dining room and cloakrooms).
But that's not the end of it. When the complete production from Sadova plant is moved to Dohalice plant, we will have a lot of space there, which we will use, among other things, for a larger showroom and training center, we will also expand the service areas and carry out the office improvements.